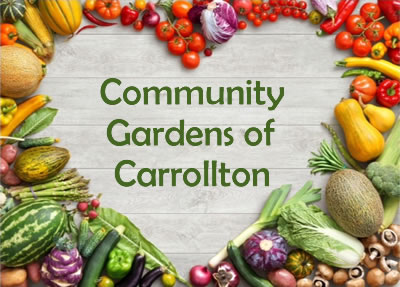 Community Gardens of Carrollton
Community Gardens of Carrollton is a non-profit 501(c)(3) volunteer organization in Carrollton, Texas. Our mission is helping to enhance and build a stronger community, bridging the gap of food insecurity by supporting community gardening.
If you're interested in starting a community garden in our area or you want to get involved with a current community garden, please contact us and we will help support your efforts.